In Australia, gas is booming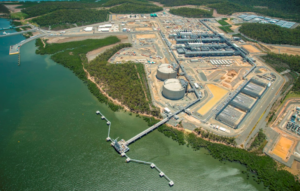 As TAG Oil completes its seismic data acquisition on the company's gas-prospective, Australian asset PL17, reports are that Australian gas exports are on the rise. And where's the majority of Australia's gas production? In the East Coast, where PL17 is located in the Surat Basin.
Australia's natural gas output in 2017 is up a whopping 27% from 2016, as both LNG and domestic gas production have increased in the second quarter. For Q4 2017, LNG exports have risen 19.4% and domestic gas production 11.9%.
Dr. Graeme Bethune, CEO of energy market analysts EnergyQuest said, "Queensland is importing less gas to the point where it is increasingly self-sufficient. Even with its LNG plants, the state is importing only about 2 PJ per month, or 1.4% of the east coast supply." Also, for the first time since November 2017, there has been a net flow of gas south from Queensland. 
In 2017, the LNG markets have caused a shift in the petroleum industry, as it enters production phase. Shell alone produced 111 million barrels of oil equivalent, claiming top producer for 2017 above Woodside, BHP and Chevron, with its Gorgon LNG project.
Appea CEO Dr. Malcolm Roberts said, "Australia's LNG projects will deliver decades of economic growth, jobs and exports with the value of our exports expected to increase by around A$7 billion to A$39 billion next year."
TAG is ready to get in on the mix, as we use our seismic data to identify the strongest exploration drilling targets in the permit.
To read more on the state of gas in Eastern Australia, click here.